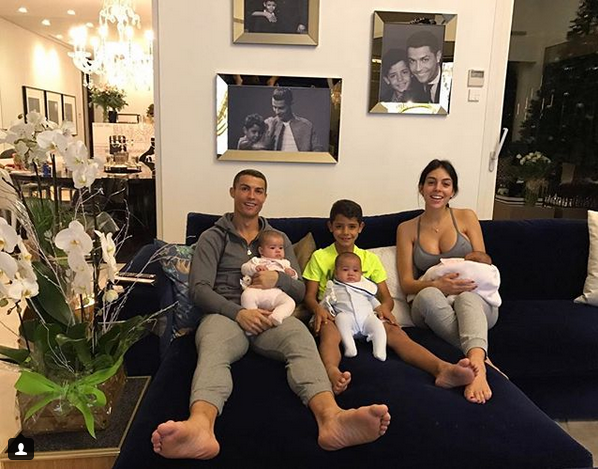 Cristiano Ronaldo's girlfriend has shared the first ever image of her together with daughter Alana Martina.
The Real Madrid superstar is preparing for Saturday's el clasico after returning from Abu Dhabi at the Club World Cup.
The Spanish model gave birth last month and spoke exclusively to Hola Magazine about her love for her newborn daughter.
Alana is a saint. She is so good and only makes noise every couple of hours when she is ready for a feed," Rodriguez said. "She is so much fun.

She opens her little mouth and pokes out her tongue, making funny sounds as she tries to get milk. I am so in love with her!