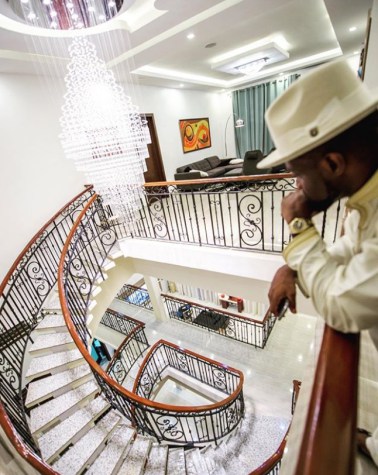 Manager of defunct Psquare group, Jude Okoye, who took to Instagram to wave goodbye to 2017 as he ushered in the new year, gave us a glimpse of what his house looks like.
The photo he shared came with the caption;
"Looking at 2017 like ......... Thank u Lord

#grateful"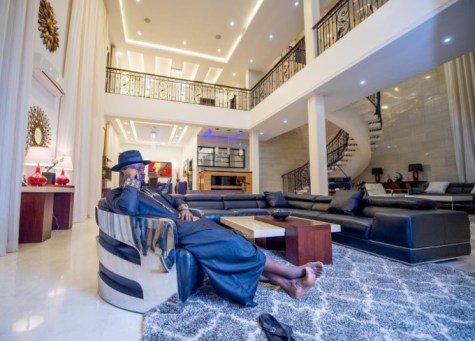 "Nothing Last Forever" - Nigerian Man Says As He Posts Photos Of A $535K (N193Million) Rolls Royce Abandoned To Rot In Lagos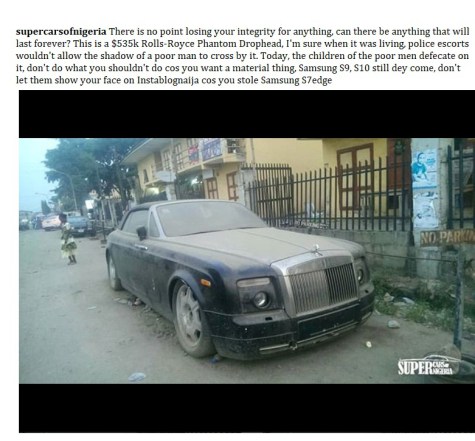 Nigerian man cries out on instagram after seen a $545,000 Rolls Royce Phantom Abadoned to rot in Lagos Nigeria calls it vanity;
@supercarsofnigeria: "There is no point losing your integrity for anything, can there be anything that will last forever? This is a $535k Rolls-Royce Phantom Drophead, I'm sure when it was living, police escorts wouldn't allow the shadow of a poor man to cross by it. Today, the children of the poor men defecate on it, don't do what you shouldn't do cos you want a material thing, Samsung S9, S10 still dey come, don't let them show your face on Instablognaija cos you stole Samsung S7edge #rollsroycephantomdrophead #lagos #nigeria #supercarsofnigeria"
see some reactions:
miss_cheederah This is very deep, we must learn that good things will never finish in this life, this is what I tell myself when I need something I cannot afford.... A better one is coming and hopefully I will be able to afford it then.
capomarkjr1I remember when Goddy Anagbo parked his Rolls Royce at area F and I'm thinking now maybe that's same car
[email protected] he even drives a 1999 Toyota Camry now, he uses it as Taxi, imagine someone that once drove Bentleys and Rolls-Royces