Yesterday, Singer, Simi tweeted in support of Dorcas, and while doing so, she struck the nerves of some Nigerians, after she tagged them as "people with bullshit mentality". Here's what she wrote;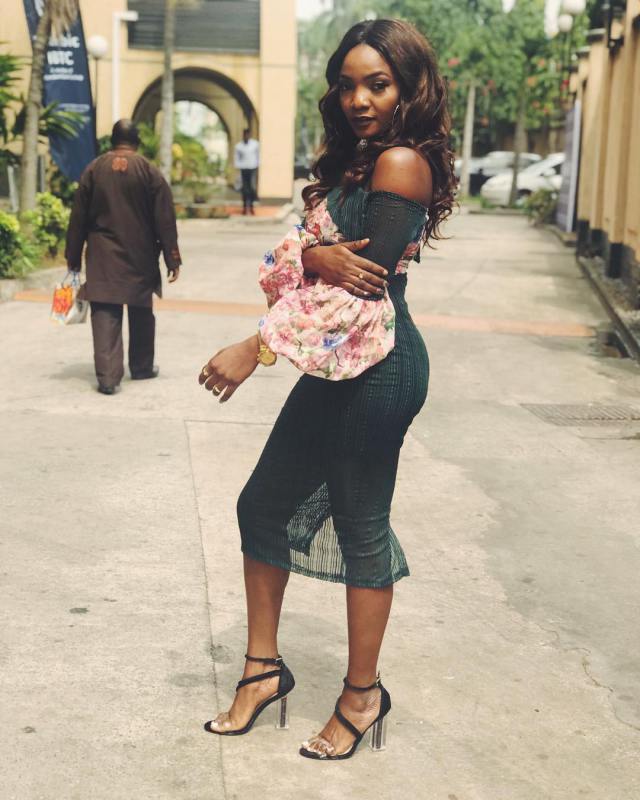 "I don't know what kind of bullshit mentality will cause someone to watch those videos and decide to talk trash abt Dorcas. I don't give a shit abt the details that u have a problem with. U're full of shit. Especially if u're a chic and decided to bash her. U're full of shit!"
Then she continued: "I'm not asking anyone not to believe what they want - but nobody was there but the 2 of them. If someone is in trouble, this will only drive them to keep it to themselves. Don't drag anybody for filth, cos u were not there. It is wrong. Even if don't want to hear it, it is wrong!"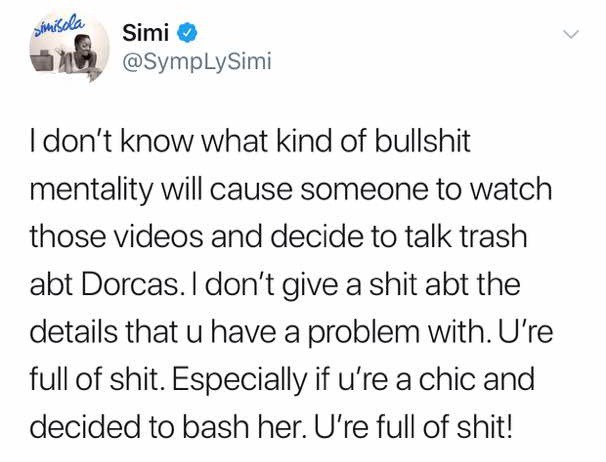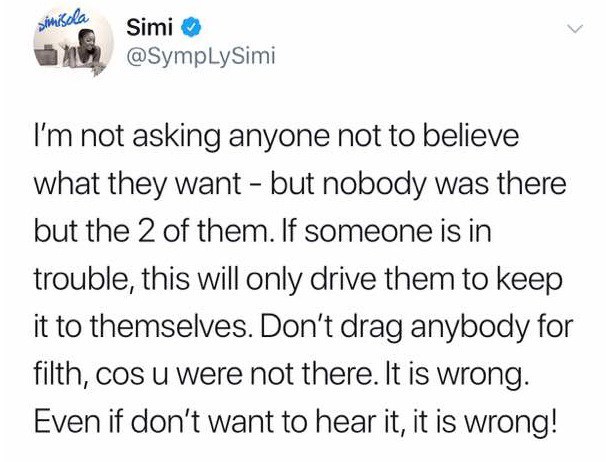 Her tweets sparked outrage, with many folks coming for her.. and she was apparently, forced to delete her tweets... then she aplogized!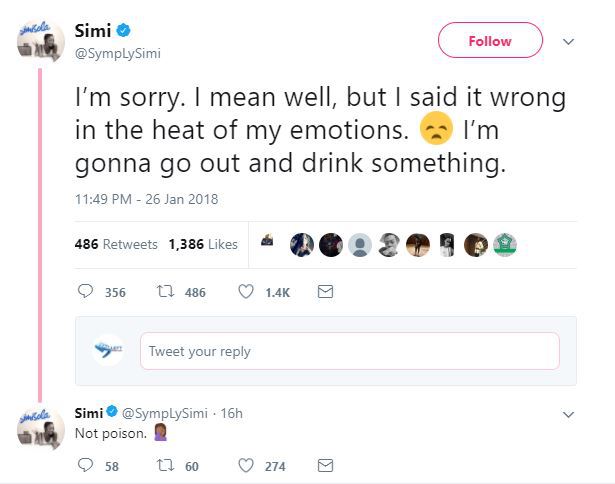 Her action doesn't come as a surprise, as her colleague, Adekunle Gold was also forced to delete his tweet, after calling Nigerians, "Animals" [Read Here]
In the same vain, a Blogger, Ovie also shared his opinion about the Dorcas/Taxify issue, and he threatened to block whoever has a different opinions than his.. He wasn't spared also; See the exchange below;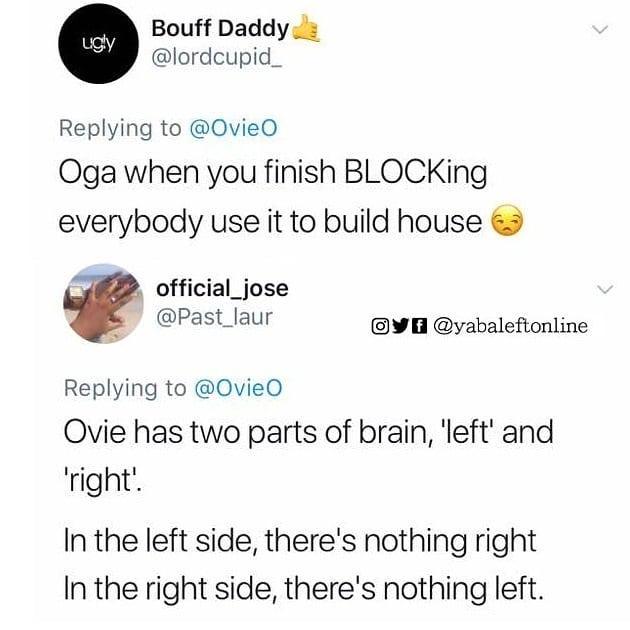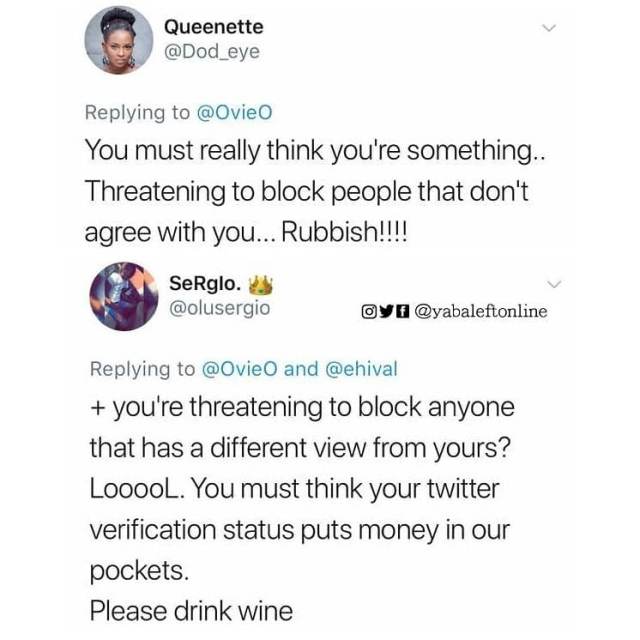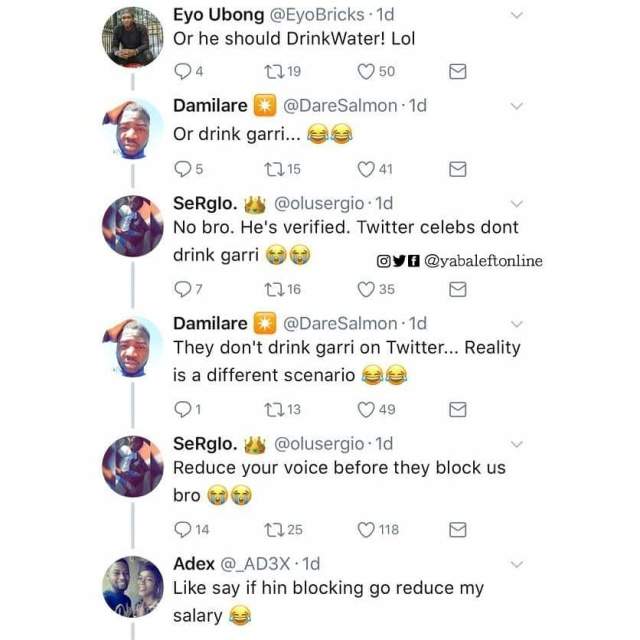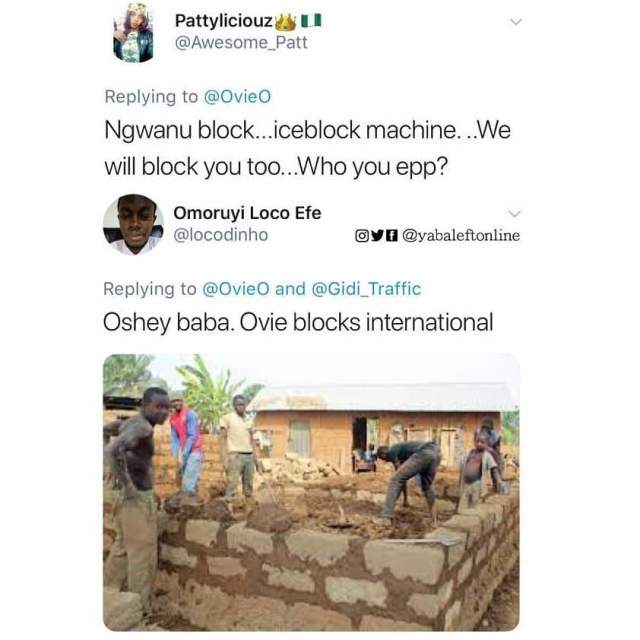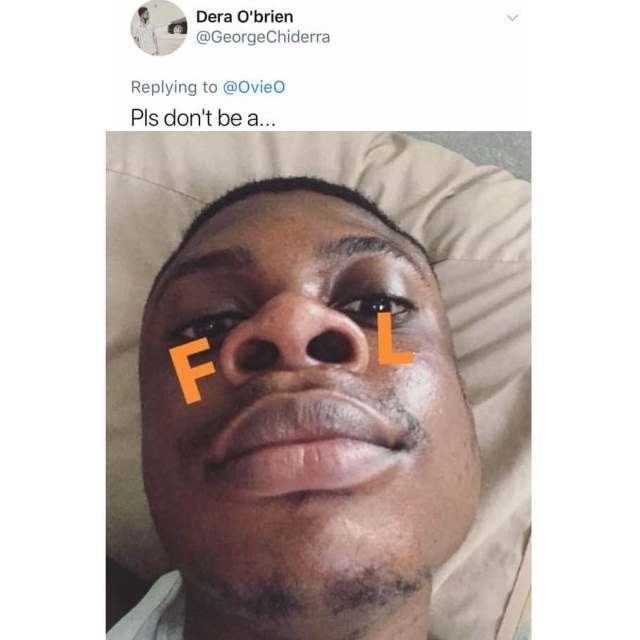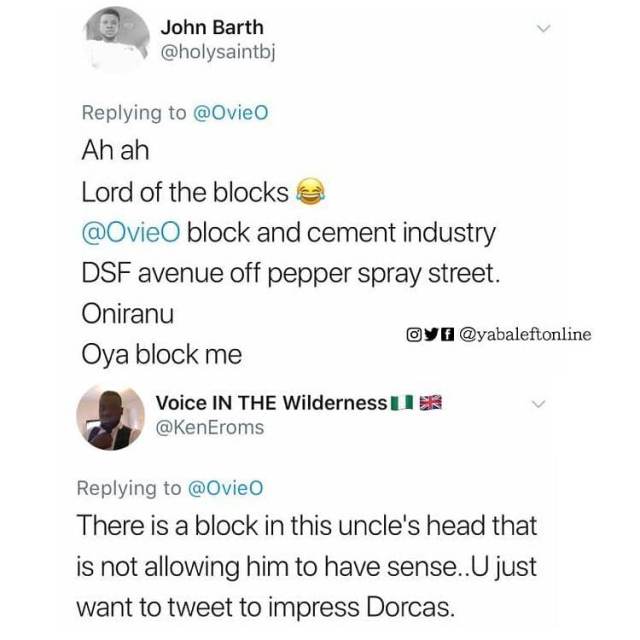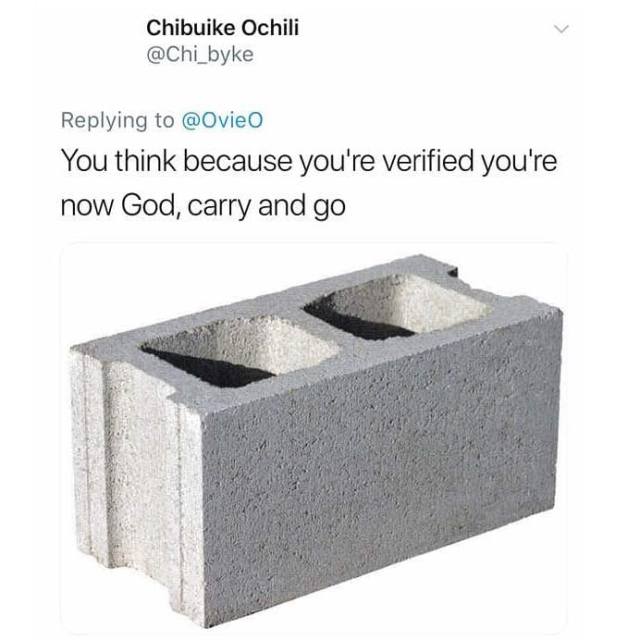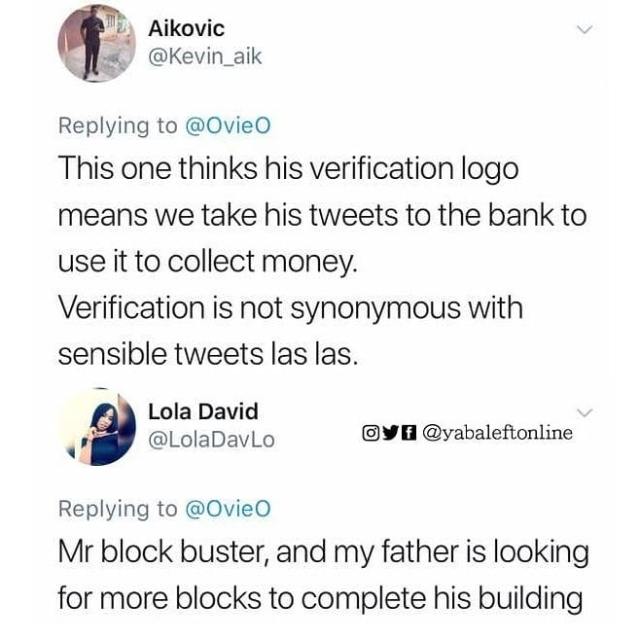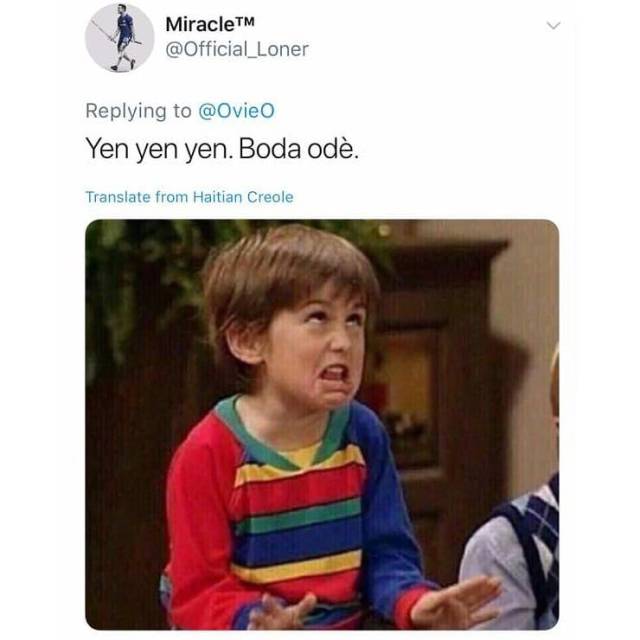 UPDATE: The Driver has taken legal action against Actress, Dorcas Fapson. [Details Here]