In yet another episode of social media funk, with this being the most controversial one we've all six days of this new year, a Ghanaian lady on Facebook has bragged about her sexual encounter with a guy and it's explicit!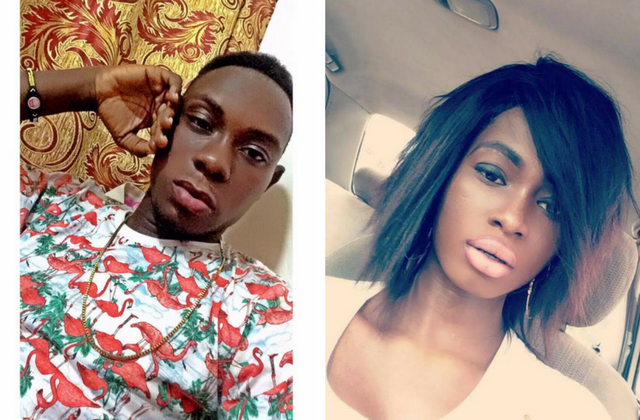 The lady, who's been identified as Angel Agbetornyo, had taken to social media to share how she got down with one Sparrow Gh - according to her, Sparrow gives good head but is an early c-ummer.
The screenshots of a chat she had with someone, revealed how she missed him giving her head (excuse our French btw) cause according to her, he's good at it, but his only default is that he spills too early and this is because she has a lit 'fanny'... oh well...

Sparrow on the other hand, after discovering about this, is quite pissed as he won't let anyone spoil his rep - knowing himself that he's not an early "spiller", he also took to social media to debunk the claims and actually threatens her too... which has us a bit worried though... take it easy Sparrow, take it easy...
See screenshots of the chats below...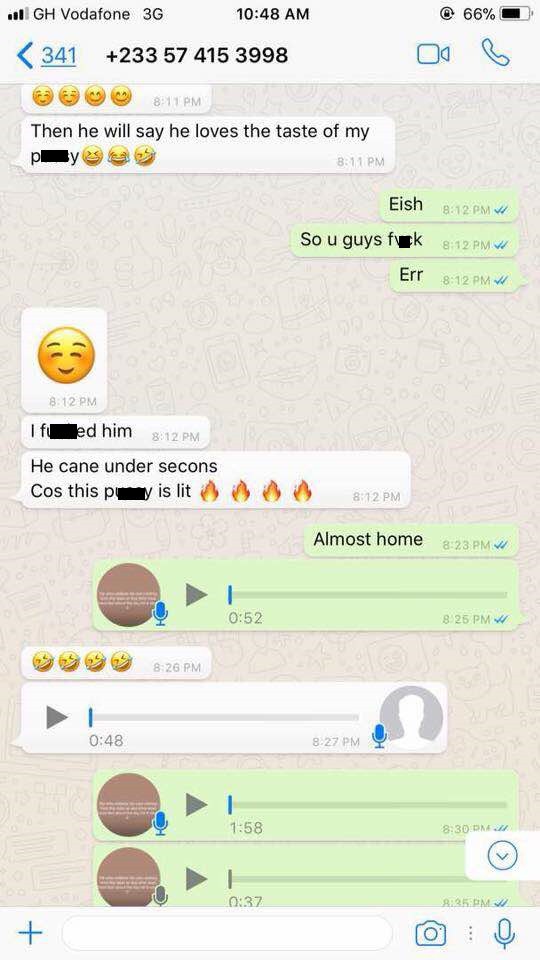 ... and Sparrow's reaction: