The things we get to read on Social Media on a daily basis..
A Twitter user has narrated how a "yahoo boy" once gisted her and her friend, about how his pregnant girlfriend almost died, all because she interrupted his ritual.
She wrote: "A yahoo boy once gisted my friend & I about his his pregnant gf almost died cuz she interrupted his ritual.

She had a key to his apartment & didn't know he was performing ritual at that time. She knew she was dating a yahoo guy btw. He was expecting 100 million.
His baba told him he mustn't be distracted while performing the ritual. He was halfway through, when his babe entered. He had already invoked all the spirits. It affected the babe and she passed out.
This guy said he didn't even bother with her. He finished what he was doing before he rushed her to the hospital"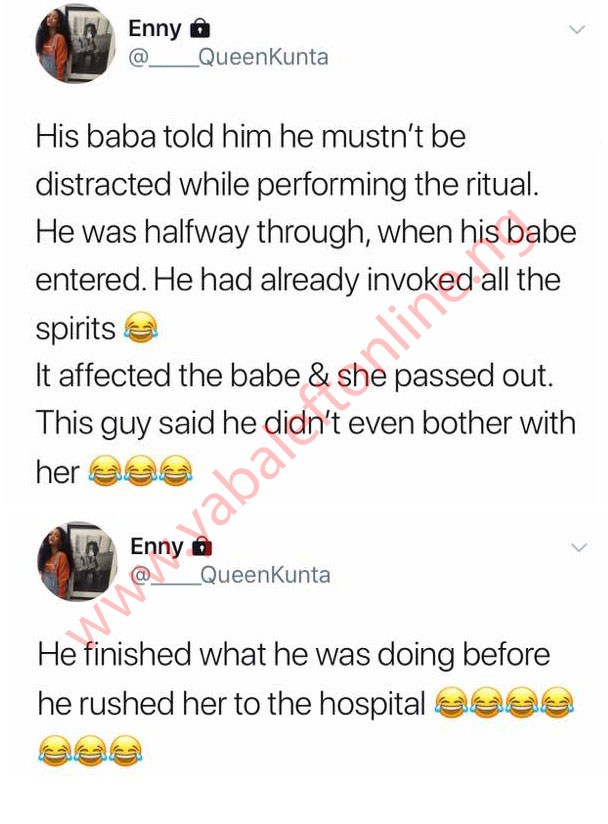 LOL.. Now the question is, did he get the N100 million? and How's his Girlfriend and the baby doing?
Oh Enny, please come finish this story!