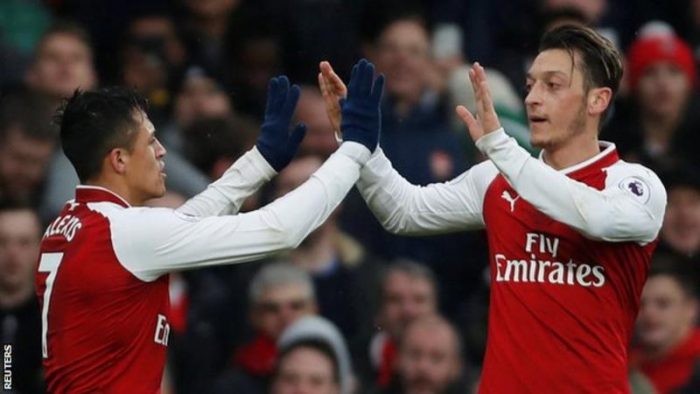 Premier League leaders Manchester City have more financial firepower than any other club in world football, according to a new ranking.
Event organiser Soccerex, which compiled the list, says the club has the biggest economic growth potential.
UK clubs dominate the top ten spots with Arsenal ranked second, Tottenham Hotspur fifth, Manchester United seventh and Chelsea in ninth position.
The list is based on five factors including potential owner investment.
Manchester City is owned by multi-billionaire Sheikh Mansour, a member of Abu Dhabi's ruling Al-Nahyan family, who has invested heavily in the team since he took it over almost a decade ago.
The club spent £215m on player transfers over the summer, which was the biggest by any English club in any transfer window.
The Soccerex Football Finance 100 also takes into account the value of clubs' players, their fixed assets such as stadiums and training grounds, the amount of money they have in the bank as well as net debt.
Soccerex said this methodology explained why Arsenal was ranked above Paris Saint- Germain (PSG), which paid a record €222m (£200m) to sign Brazilian superstar Neymar last summer.
It said Arsenal's "sound business model" had enabled it to pip PSG, despite a perceived lack of spending in the transfer market.
The Soccerex top ten rankings
1. Manchester City
2. Arsenal
3. PSG
4. Guangzhou Evergrande
5. Tottenham
6. Real Madrid
7. Manchester United
8. Juventus
9. Chelsea
10. Bayern Munich