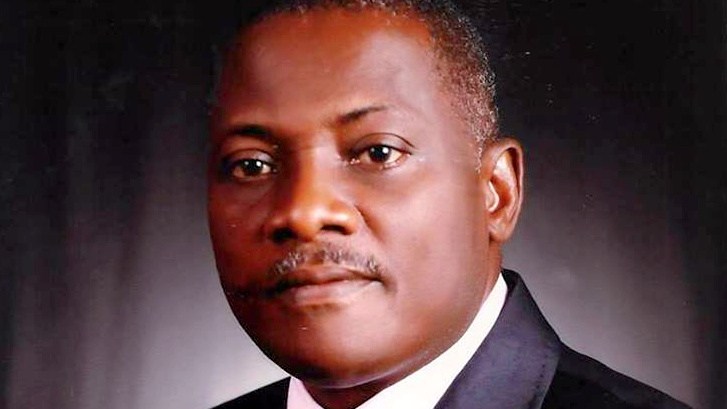 The Senate, the proscribed Indigenous People of Biafra (IPOB) and the Eastern consultative Assembly (ECA) yesterday faulted the arrest and detention of the Managing Director of Innoson Motors, Dr. Innocent Chukwuma, according to a report by The Nation.

The Senate mandated its Committee on Anti-Corruption and Financial Crimes to investigate the circumstance surrounding the arrest and detention of Chukwuma by EFCC.

The committee was also asked to probe the claim that EFCC operatives who went to effect the arrest of Chukwuma slapped his wife for demanding to know why her husband was being arrested.

Deputy Senate President, Ike Ekweremadu, Senator Enyinnaya Abaribe, Deputy Senate Leader, Bala Ibn Na'Allah and others lambasted the EFCC noting that action of EFCC was a mentality inherited from the military era.

He said Chukwuma could have been invited without resorting to the invasion of his home.

Senate Chief Whip, Professor Olusola Adeyeye, said if a man of Chukwuma's influence could be arrested like a common criminal, no Nigerian is safe in the country.

The Osun Central senator noted that there was no greater threat to democracy than when people violate the liberties of the citizens. He called on Nigerians to condemn the action of the EFCC and insisted that the practice must stop.

Senate President Bukola Saraki, in his ruling, said the actions of the EFCC did not speak well of the country.

The IPOB, in a statement his media and information director, Emma Powerful, described the "humiliating arrest as part of the grand plan to emasculate Biafrans economically".

An emergency meeting of Eastern consultative Assembly (ECA) is expected to hold this week to deliberate on "this humiliation on a leading light in our land," according to a statement by the group's secretary, Evangelist Elliot Ugochukwu-Uko.

According to the ECA, the alleged legal issues he has with a commercial bank that led to his humiliating arrest was also said to be in court.

But, the firm yesterday came out in defence of its arrested boss.

The company, in statement by its head of corporate communications, Mr. Cornel Osigwe, denied EFFC's claim that Chukwuma was invited and he jumped an administrative bail granted by the commission.

It stressed that "Dr. Chukwuma (OFR) is a law-abiding citizen, a public figure and a well-known industrialist of international repute".

The statement added: "There is no how he would be invited by the EFCC and he would ignore or refuse to honour the invitation."

The firm said Chukwuma has never had any issues or query from the EFCC recently.

"The last issue he had with EFCC was an invitation extended to him in 2012 based on a complaint against him by Guaranty Trust Bank (GTB), which he duly honoured..."

The company added that commission was being economical with the truth by stating that Chukwuma 'mobilised six truckloads of thugs' pretending to be staff of his company to his residence, where they manhandled EFCC operatives.