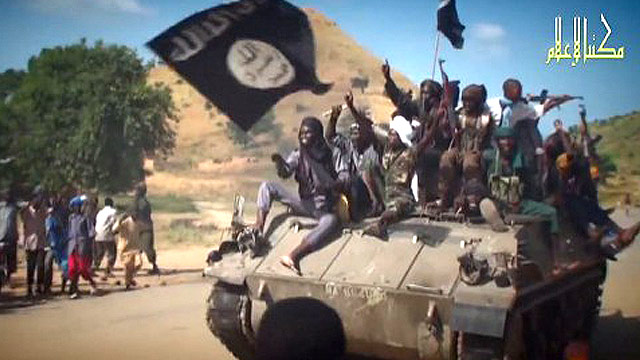 A surge in Boko Haram attacks in Nigeria's restive northeast despite a sustained military offensive against the jihadists is being driven by a need to replenish food and weapon supplies, security and local sources say.
In recent months, fighters from two of the main factions of the hardline Islamist group, led respectively by Abubakar Shekau and Abu Mus'ab Al-Barnawi, have launched attacks on troops, hit-and-run raids and suicide bombings in towns and villages across the region.
The upsurge followed a relative lull after months of military offensives against the insurgents which saw them routed from their strongholds, prompting the government to declare them a spent force.
"The increased Boko Haram attacks are in desperate response to the ongoing military operations that have cut off the terrorists' supply lines for food, weapons and ammunitions, a senior military officer involved in the operation in Maiduguri, capital of Borno state, told a reporter.
They are fighting back to secure these essential items they so desperately need because they know they will die whichever way, as hunger is a silent killer, said the army officer, who asked not to be identified by name because he was not authorised to speak to the media.
No doubt Boko Haram (fighters) are starving and are desperately in search of food, agreed Mamman Sani, a fisherman in the town of Baga on the shores of Lake Chad.
They are attacking military locations for weapons and raiding villages for food," he added.