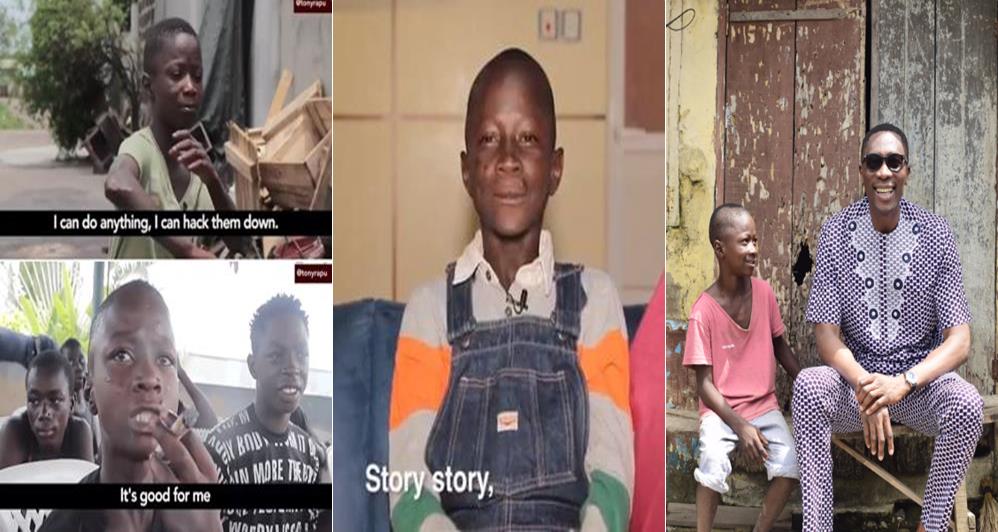 Early this year, we posted a news about an 11-year-old boy, popularly known as "Shanawole" who belongs to the Eiye confraternity.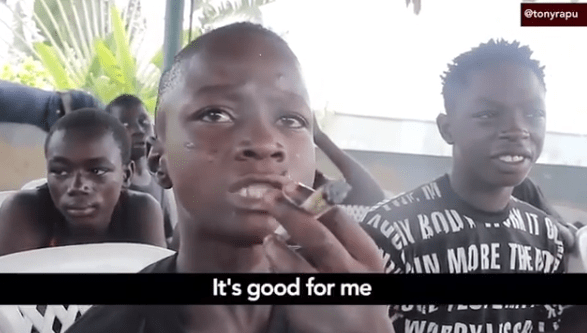 The Pastor of This Present House, Tony Rapu, rescued shanawole from the streets during a "God Bless Nigeria/Freedom Foundation rehabilitation mission."
The 11-year-old boy who says he belongs to Eiye confraternity and smokes marijuana revealed that if anyone messes with him or his group, it's his job to kill the person/hack the person down.
He also said that if anyone tries to fight them, he and his boys will hit the person very hard.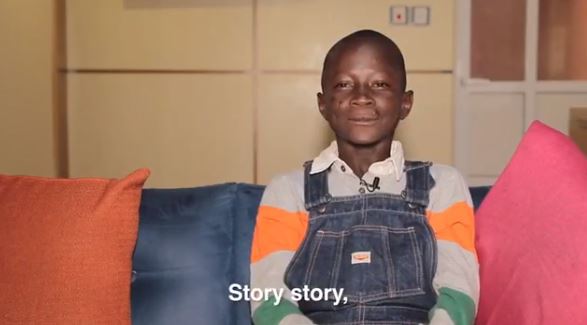 The young boy who also claimed to be robber - was taken off the streets and underwent rehabilitation..
Here's the video:
6 months later, Shanawole is now known as "Pastor Michael", He's transformed to a pastor and a tennis player. He can now speak and understand English after his rehabilitation.
Watch;
Pastor Tony still went ahead into the ghetto around Shomolu and its environs..
He wrote in the caption;
"We visited Abule Ijesha, Shomolu where the abuse of new street drugs which include tramadol, a pain killer, codeine in cough syrup, which is mixed with milk or fizzy drinks, in addition to marijuana and other drugs are common. Some of the young men in this video are currently undergoing rehabilitation."