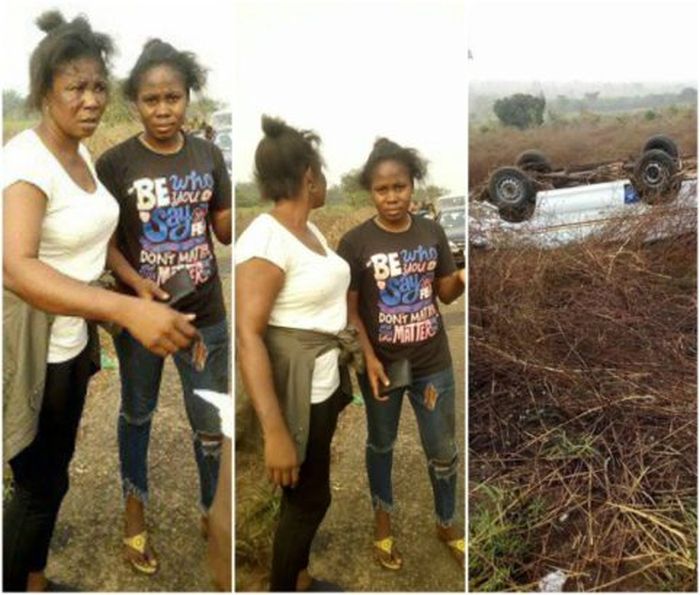 A young lady has taken to social media to give glory to God fro saving her and her mum from a ghastly motor accident.
Sharing photos from the scene, she wrote;
"Friends help me tank God 1day to enter 2018 Me n my mum almost lost our life Along Benin agbor road So many people died but we came out by his grace help me tank God.
Me n my was sitting at d front Nothing like God
If not for God who are we d bus was turning not until it rest on me but by God grace I came out strong"