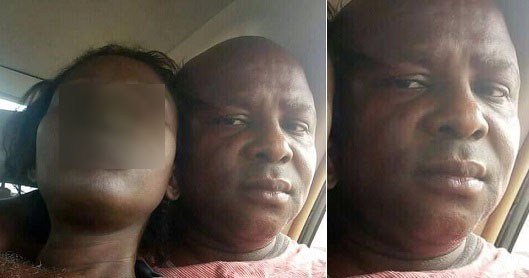 A Nigerian man on social media, recently lost his wife to the cold hands of death, and he thought it was "cool" to post the picture on Social Media.
He shared the picture caressing her corpse at the back of a car and captioned the image:
"I'm not Happy My Happiness has Gone. My
angel, My Hope, My strength.. CHI STILL LOVE"