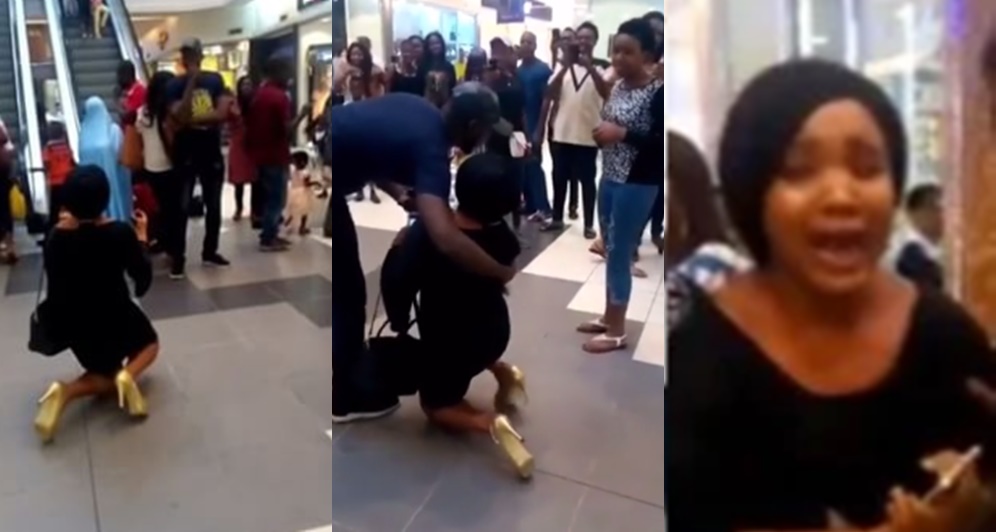 A video showing a Lady proposing to her boyfriend at a mall went viral this morning, and here's an update according to a Facebook user, Christy Glo.
Christy Glo who is claiming she's friends to the lady, revealed that the man whispered to the lady's ear saying, "I am already married".
She wrote on her Facebook;
"This lady is actually my friend, but not close friends and we just spoke on phone... She said the reason she cried bitterly after her boyfriend rejected her marriage proposal in public was that when he came close and whispered into her ears, he actually said he was already married. My question is why are men this wicked and heartless? Tufiakwa."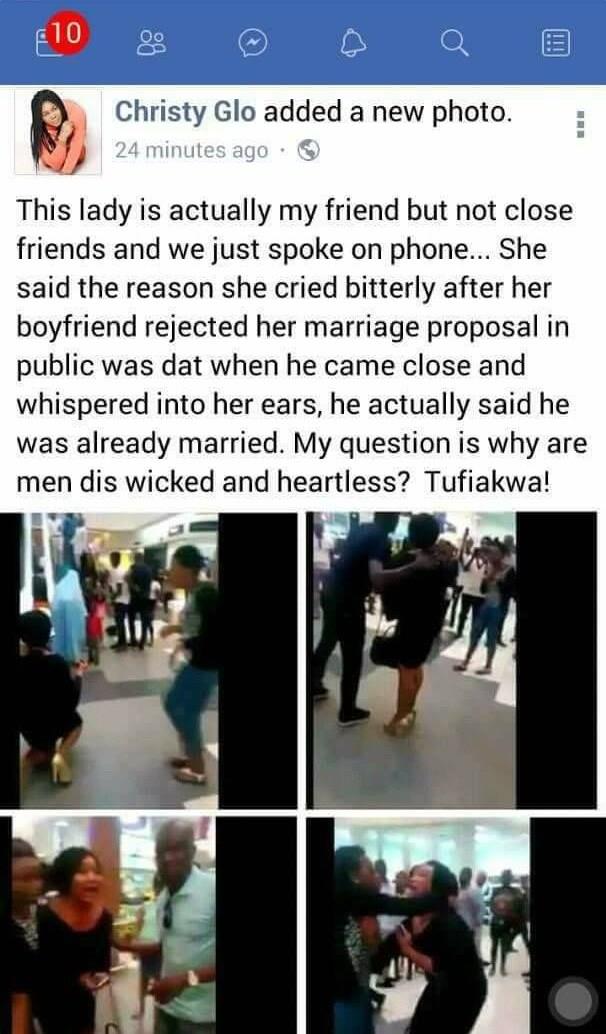 Watch the video below: