Doctors told a woman she could never give birth, because she has "shut tubes".. But through it all, God answered her prayers, and she gave birth to a beautiful baby girl.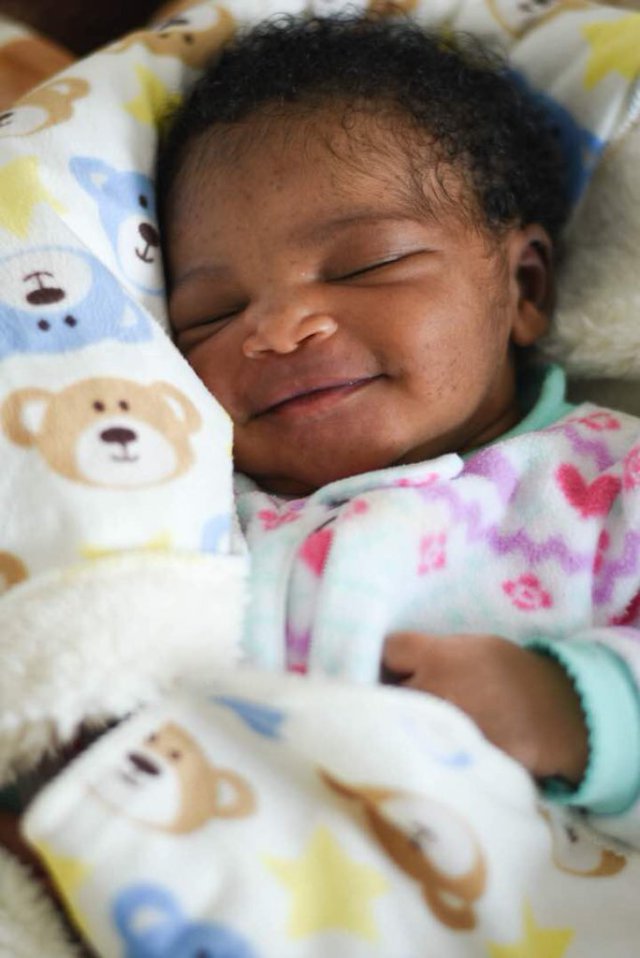 Her brother, shared the testimony on Twitter and told of how the new mother tried 3 IVFs but they all failed. Eventually, she got pregnant naturally and gave birth last week.
He wrote; "Married 7 years and trying to get pregnant. No luck. They said her tubes were shut. No remedy, only IVF could work. 3 failed IVF attempts. I remember the last one being aborted on December 25 2016. Tubes still shut. No IVF. She gave birth last week. GOD SHOWED UP. Through it all my sister remained so positive and thankful to God. I couldn't get how. Almost like she was living in a different world. Now we all thanking God with her. God is great"