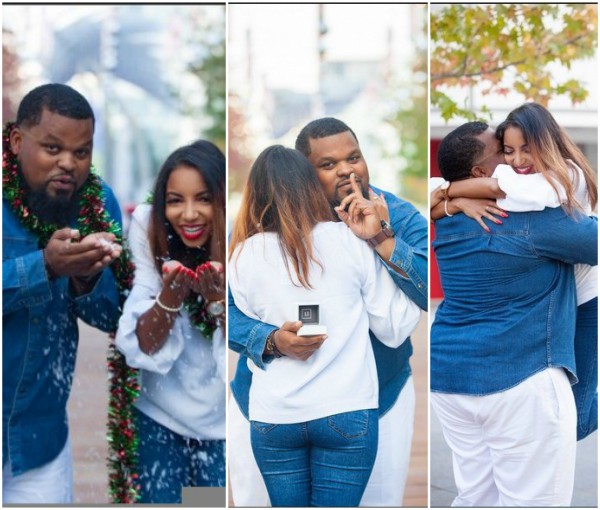 Lots of single ladies have been taken off the 'single market' in this season of love, and Torey, a Twitter user is among those who got proposed too by their fiance this season.
According to Torey whose marriage proposal photo with her boyfriend has long gone viral on social media, she went on a Christmas photoshoot with her fiance, but turned out he had plans to make her his wife instead.
Her tweet read;
"It's safe to say:"the best things happen unexpectedly"! Our "Christmas pictures" turned into a surprise proposal!#WIFEYforLIFEY #Love"