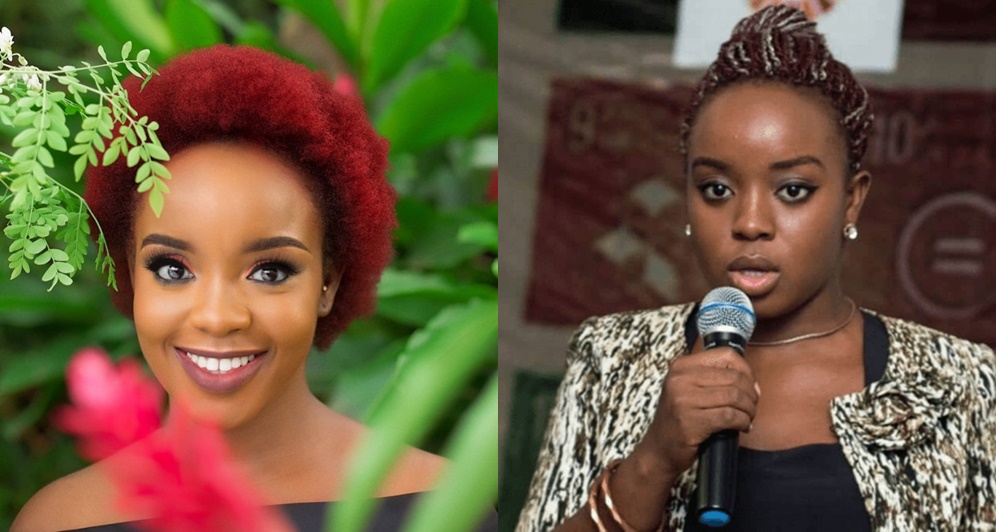 A Nigerian feminist and writer, Jennifer Uchendu believes it is disgusting to see women cry during marriage proposal.
She took to her Twitter to share her opinion, she wrote;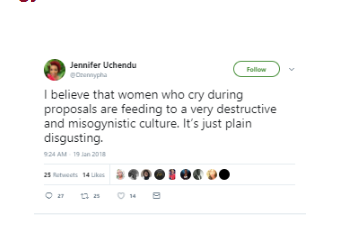 I believe that women who cry during proposals are feeding to a very destructive and misogynist culture. It's just plain disgusting.
Born on the 10th of August 1992, Jennifer Uchendu hails from Umuopara in Umuahia, Abia State.
She is a graduate of Biochemistry from Covenant University and has developed herself to a sustainability analyst passionate about improving sustainability action amongst African youths.
She is also a founder of SustyVibes, a social enterprise changing the way young people conceptualize sustainability in Nigeria.
Through her work, she links sustainability issues to women development , inequality and youth engagement.